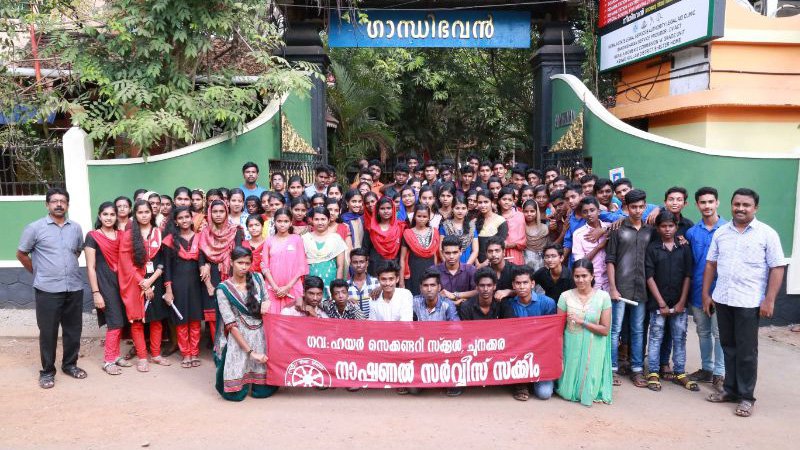 Gandhibhavan – Legacy Continues!
A visit to an orphanage once in life is a must! It enhances the truth value of a person and questions his purpose of life. It is really a frightening situation where you are left in this world with nobody to care for and has nobody to call as your near and dear ones.
Gandhibhavan hosts the best children's home in Kerala and orphanages in Kollam and has so far nourished the lives of numerous kids who have been estranged on streets by their own parents and have remained in total abandonment and desperate situation. To say the least, Gandhibhavan taught the children to dream, added colours to their dreams, taught them to be superiorly potential and be the pioneers of the generations to come.
I would give my experience of my connection with orphanages.
I still remember my first visit to an orphanage on my birthday (5 years back). I along with few of my friends had collected a few books and some grocery from the amount saved by cancelling my birthday celebration. It was one of the most memorable days of my life.
We stayed with those beautiful and talented kids for a very long time than what was planned. On that day, we decided to contribute something towards the needy part of society. Since then, I have been going to orphanages and being in touch with them regularly.
During my next visit (which was a full day planned activity), I observed that the children are burdened with some deep inner feeling which was not exactly sorrow. They did not open out immediately. They were not feeling comfortable to speak and enjoy freely with us. We indulged them in various activities that they liked and got much chance to enjoy. For example, watching funny and educational videos on the big screen (We had taken a projector) and dancing on some random DJ songs. We ate some spicy junk food (As they do not like sweets much). We played various games and outdoor sports. Since then, a small thin bond was created between all of us.
Then these kids were equally eager like we were for our next visits. We have been going there often. When you are with them, you get to learn many life-changing lessons. Firstly, every individual has some tragic story through which they have come. Initially, when I used to listen to their stories, it felt like my heart was tearing apart. In my visit, I had deep sympathy for those children. However, within the next visits, my sympathy turned into a strong bond of care, love and affection!
Every time we went there to teach them something, we ourselves learned many life lessons. Today, due to some genuine reasons, I am not able to visit that orphanage regularly. However, I still call them often and enjoy talking with them. I thought the orphans will be broody, sad-faced, or such. Oh, I was wrong.
They sing with us and play with us. Our games were simple, but they are happy with it. Moreover, we played mini-games in which the winner got prizes such as pens, notebooks and chocolates. They even appreciate what I call the most failed show.
May 18, 2019, posted by
Admin